Celebrating Art: Beautiful Bizarre Magazine's 10th Anniversary Issue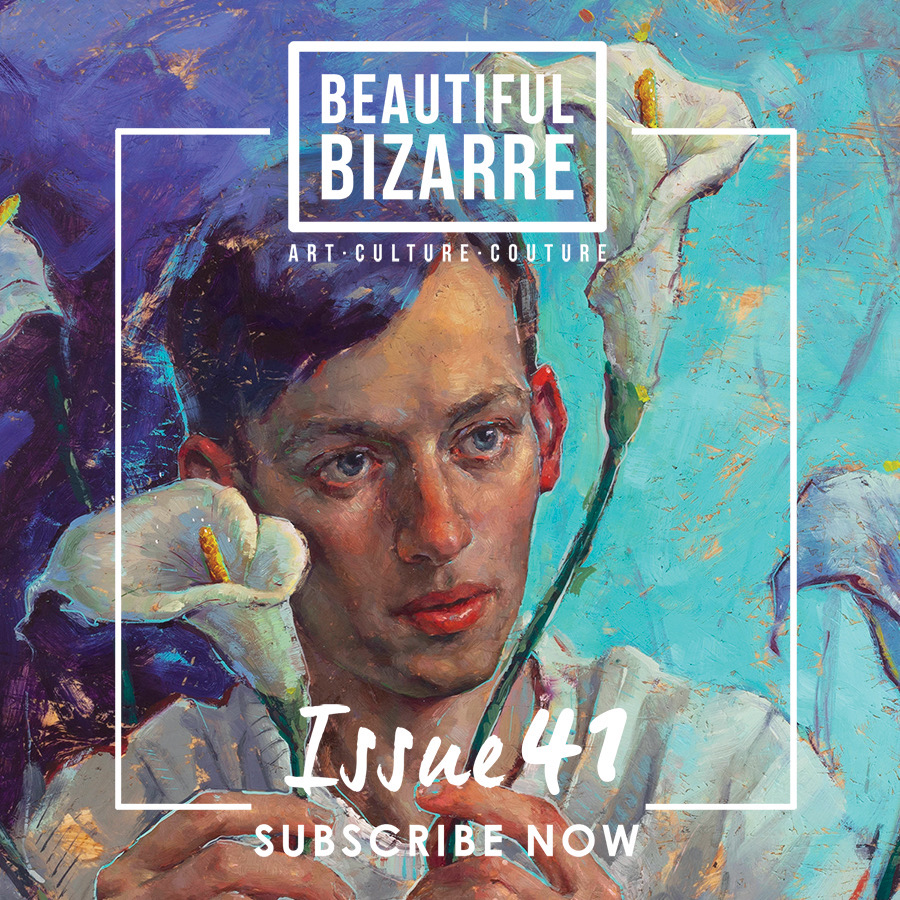 A Journey through creativity and inspiration
Step into a world where imagination knows no bounds – Beautiful Bizarre Magazine's 10th-anniversary issue has arrived, beckoning you to explore the captivating landscape of art. Within its pages, you will discover extraordinary talent, heartfelt interviews, and articles that celebrate the diverse and vibrant artistic community.
This milestone edition of Beautiful Bizarre Magazine unveils a remarkable collection of interviews, shedding light on the artists who have captivated the world with their creations. One such honor is bestowed upon me as the magazine presents an in-depth exploration of my artistic methods, lifestyle, and philosophy, crafted by Aurore Phipps. On several pages, you will find my views on the art processes and concepts along with my many artworks that are now on display at Arcadia Gallery (the big painting on the first-page spread is available btw), Galerie Bonnard, the one that won William Lock Prize at Royal Society of Portrait Painters in 2021, paintings that are in private collections, in my studios, and more. To be featured alongside such exceptional artists is a humbling experience, and I extend my gratitude to the entire Beautiful Bizarre Magazine team for this incredible opportunity.
Delve deeper into artistic inspiration as Beautiful Bizarre Magazine's Co-Founder and Editor-in-Chief, Danijela Krha Purssey, shares her journey in an insightful interview. Discover the story behind the magazine's inception, its growth over the past decade, and the challenges and triumphs that have shaped its evolution. Having had the pleasure of meeting Danijela at an art exhibition curated by Beautiful Bizarre Magazine, 'Secret Longings', I encourage you to read this captivating conversation that offers a glimpse into the magazine's profound dedication to the art world.
Beautiful Bizarre Magazine's 10th-anniversary issue is not merely a publication but a celebration of artistry in all its magnificent forms. Whether you are an artist seeking inspiration, an art enthusiast looking for new discoveries, or simply someone who appreciates the transformative power of art, this issue is an absolute must-read, so go get your copy!
Beautiful Bizarre Magazine's 10th Anniversary Issue
My in-depth interview, written by Aurore Phipps